"La molécule" H2D Conseil is reinforced with experts in the fields complementary to communication such as Human Resources and Public Affairs.
Mathieu
Quétel

Lobbying & Public Affairs Expert
mathieu.quetel@sountsou.fr
Linkedin
Twiter
Mathieu has long standing interest spanning more than 30 years in the corporate, media and political worlds. He created Sountsou – Public Affaires. Sountsou proposes a new approach to institutional relations and also encompasses digital transformation. Sountsou specializes on supporting SME's and professional associations.
Mathieu has been chief executive of several media companies, and also in the fields of internet and consulting. Mathieu has worked for many years in activities facing structural change and the on-going need to adapt their strategies. In this context he had initiated and driven several reorganization and repositioning programmes. In the regulated media sector, he has worked closely with leading politicians and regulatory authorities. He enjoys greatly this part of his role due to his major interest in politics. His 20 year involvement in Sirti, the independent audiovisual business association has allowed him to defend SME interests in a challenging competitive environment. The unexpected success of this sector has made them targets and put them at the centre of political manoeuvring which has forced them to be on guard and forever changing strategy.
Mathieu is Chevalier des Arts et des Lettres.
Bernard
Chambon

HR & Corporate Governance Expert
bernard.chambon@bcconsultant.fr
Linkedin
BCConsultant was founded in 2011 by Bernard Chambon, after a long managerial career in multinationals with 40 years' experience in HR management in France and internationally.
BCConsultant has developed an innovative approach to valuing human capital as a key parameter in corporate value creation.
Unlocking the creative potential of employees in the new digital world is vital to ensuring a competitive advantage. Competitivity can be impacted by many scenarios faced by a corporation: the corporate organization, change management initiatives, employee industrial relations during reorganization; the ability to mobilise during a crisis situation; the HR strategy and efficiency; HSE and management processes; Multicultural management development; Corporate governance.
"La molécule" H2D Conseil provides an innovative multi-professional approach through our network of partners. With our bespoke offer, H2D Conseil can bring together experienced and recognized experts, not just in communication, but from other complementary fields as required.
CMi2i
Capital Market Intelligence - Proxy & Corporate Governance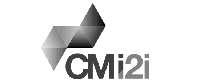 CMi2i's highly experienced team has a unique combination of skills and methodologies in Global Shareholder identification, analysis and targeting, Proxy solicitation & corporate governance. Led by Mark Simms, with a team of 18 analysts based in London, CMi2i has provided support and advice to over 300 of the largest, most structurally complex companies in the world. The Proxy team led by Tony Quinn has worked on over 200 transactions and 1200 Proxy campaigns. H2D Advisory and CMi2i are today partners to offer to executives and companies listed in France and Europe, complementary and comprehensive expertise in accompanying the CFO and the IR & Financial Communication Departments.
BCConsultant
HR strategy & human capital

Founded in 2011 by Bernard Chambon, after a long career in multinationals, with 40 years experience in HR management both internationally and in France. BCConsultant has developed an innovative approach to valuing human capital as a key parameter in corporate value creation.
Sountsou
Public affairs « 3.0 »

Sountsou, founded in 2014 by Mathieu Quétel, advises companies in the conception of their public communication strategy and in the execution of lobbying and public relations with government & other administrative bodies. Sountsou aims to identify and influence audiences with a major focus on digital transformation.
Entre les Lignes
Media analysis, content & messaging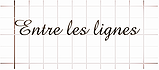 Founded & managed by Damien Rose and Patrick Cantelli, specialising in accurate, subtle & quantitative analysis of corporate media penetration. This media intelligence enables H2D Advisory to provide robust advice to their clients to reposition or strengthen their press relations or brand image.
Euro Business Media
Content, corporate interviews

Founded by Adrian Dearnell, former anchorman at Bloomberg TV, et Adrien Laugier-Werth, Euro Business Media specializes in all categories of communication within the B2P (Business-to-Professionals) community. Their « CEO Direct » interviews have a best in class reputation in the capital markets and with large corporations.